Top 10 Most Popular Content Creators On OnlyFans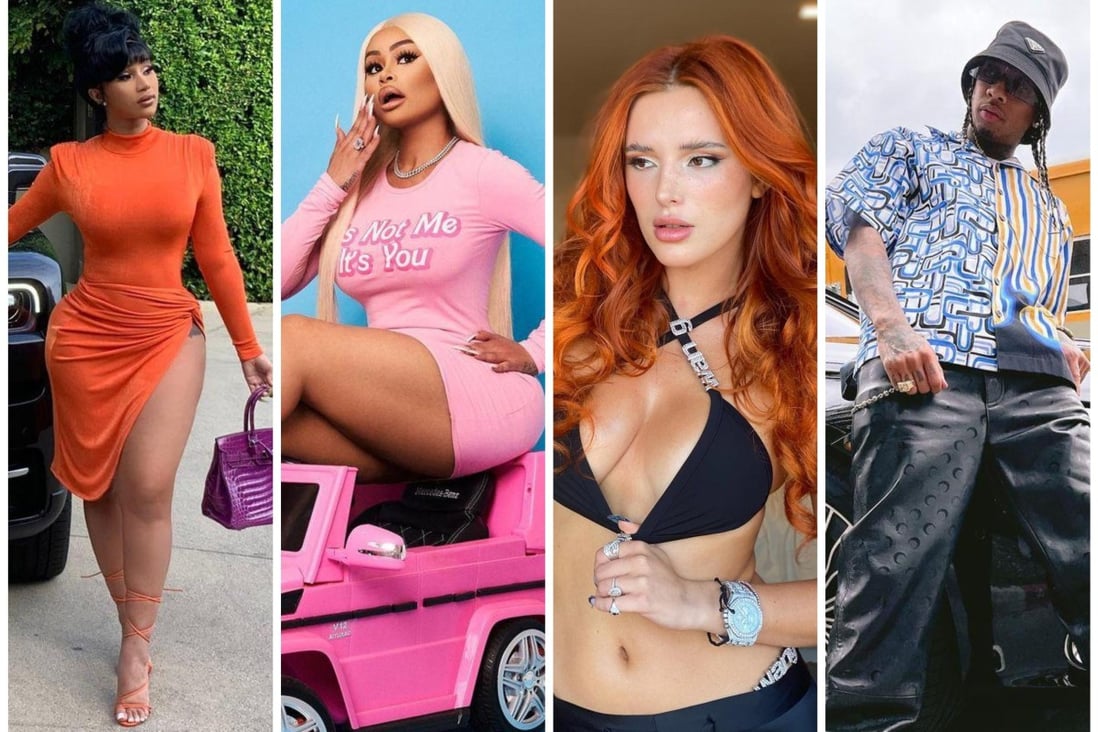 10. Jem Wolfie, US$900,000 a month
The Perth-based model, 29, known for her racy selfies, has over 2.7 million followers on Instagram. She formerly worked as a chef and competitive basketball player, but made a killing on OnlyFans – a staggering US$30,000 per day. To access the Australian fitness influencer's account, you can get a subscription for US$5 per month.
9. Megan Barton Hanson, US$1.06 million a month
This Love Island reality TV star wasn't happy when OnlyFans' explicit content ban – which it later reversed – made the news. "[It] makes me want to start an app to stand up for sex workers," she told British newspaper, the I.
Hanson likes the platform as it gives people the power "to do what they want with their bodies" – and the three-bedroom luxury house in London, which she bought with the massive amounts of money she made, probably doesn't hurt.
8. Safaree Samuels, US$1.91 million a month
Safaree Samuels made more headlines for joining OnlyFans than he ever did for his music and reality TV career. The rapper signed up in 2020 along with his wife Erica Mena, who is also a top earner on the platform. Mena enthusiastically promoted their jump on the NSFW bandwagon by tweeting, "Be a fly on our wall. My husband joins me on my OnlyFans."
Samuels started sharing his amateur adult videos on the platform where fans could peek into the couple's intimate lives for US$50. His content on OnlyFans reportedly earns him US$1.91 million per month.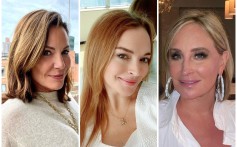 7. Pia Mia, US$2.22 million a month
You can subscribe to Pia Mia's account for free and she charges a modest US$10 for her videos and pictures – but she still manages to make a whopping US$2.22 million a month! That only proves the popularity of the Do It Again singer, who has also featured in several films, TV series, and commercials.
6. Erica Mena, US$4.49 million a month
Safaree Samuels' wife, Erica Mena, said she's doing OnlyFans for fun, according to radio station 105.1 The Bounce … and she's making a cool US$4.49 million a month while doing so. She has successfully diverted her massive Instagram following to OnlyFans and charges a relatively high subscription fee of US$25.99 per month.
But it isn't all fun and games for the model, as she has faced backlash for producing adult content on OnlyFans despite being married and a mother of two.
5. Mia Khalifa, US$6.42 million a month
Mia Khalifa joined OnlyFans after quitting the adult film industry several years ago. The former adult film actress is now dishing out exclusive content that's "safe for work, but spicy" for a subscription charge of US$12.99 per month.
On her OnlyFans account, she said: "I am finally growing into my self-confidence in who I am and the decisions I make for me, and this is my way of being myself outside the perimeters of conventional social media. Even though I will not be creating nude content, I am going to be treating this page like my Instagram without [its] terms of service."
4. Tyga, US$7.69 million a month
Trust Tyga to make money even off of setbacks. The Rack City rapper apparently set up his popular OnlyFans account after a leaked image of his privates went viral. He regularly shared explicit content for a US$20 per month charge, and was highly displeased after OnlyFans announced it would no longer host such material.
"Just deleted my OnlyFans, starting my own platform @myystar8 more futuristic, better quality and only 10 per cent fee," Tyga wrote on an Instagram post. "Creators will also be able to make the content of their choice!"
3. Cardi B, US$9.34 million a month
Cardi B has 101 million followers on Instagram, and if her following on OnlyFans is similarly massive, it's no wonder she makes US$9.34 million a month despite a measly six posts to date. She explained why she joined the adult content-focused platform in an interview with Britain's i-D magazine: "I created an OnlyFans because people are stuck at home more, but also just because I wanted to be on an app where I can talk only and specifically to my fans. There are certain times – a lot of times, actually – when I just want to talk to my fans, you know, my people."
2. Bella Thorne, $11 million a month
The former Disney star broke OnlyFans the day she signed up, earning over US$1 million on the platform in the first 24 hours. But some criticised her for making OnlyFans more mainstream. Adult content creator Aussie Rachel told Rolling Stone, "To witness a celebrity gentrifying a platform and making obscene amounts of money without acknowledging the plight of sex workers is truly a slap in the face."
She currently offers a free subscription, but her most revealing content certainly comes at a premium price.
1. Blac Chyna, US$20 million a month
If you thought model Blac Chyna, aka Angela Renée White, couldn't get more famous than she did from her high-profile relationships with Tyga and Rob Kardashian, think again. She is making millions on the subscription-based platform by regularly posting exclusive adult content, including photos and videos even catering to specific fetishes, for US$19.99 per month.
She made an Instagram announcement about her OnlyFans page in April 2020, posting a preview of one of her videos featuring a close-up of her foot stomping on a bowl of grapes. It amassed over 1.1 million views.
Source:  Style
IQ 137
America is a Great Country in which to live.