Louisiana Hospital System To Dock Pay Of Employees With Unvaccinated Spouses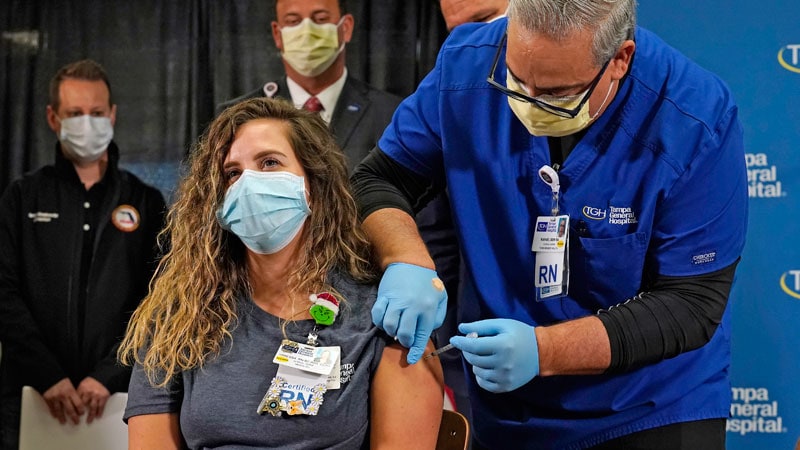 By CitiGist
Just when you thought things couldn't get more insane, a Louisiana company has sent a memo to employees saying they plan to fine any employee with a spouse who refuses to be vaccinated for COVID.
Ochsner Health Systems is a New Orleans-based health provider. Employees received a memo this week explaining that their paychecks would begin to be docked if they carry a spouse on their insurance plan who is unvaccinated. A Twitter user posted a copy of the memo to social media on Thursday morning.
YOU'RE RECEIVING THIS EMAIL BECAUSE YOU CURRENTLY HAVE A SPOUSE OR DOMESTIC PARTNER AS A DEPENDENT ON YOUR 2021 OCHSNER BENEFITS PLAN. TO ENSURE YOU HAVE ADDITIONAL TIME TO PLAN AHEAD FOR YOUR 2022 BENEFITS OPTIONS, WE'RE SHARING ONE OF THE LATEST CHANGES DIRECTLY WITH YOU AHEAD OF THE MATERIALS THAT WILL BE SENT TO YOU ELECTRONICALLY AND VIA OCHWEB.

NEW IN 2022: OCHSNER IS IMPLEMENTING A NEW SPOUSAL COVID VACCINE FEE AS PART OF ITS 2022 MEDICAL PLAN PREMIUMS. THIS MEANS, IF A SPOUSE/DOMESTIC PARTNER IS COVERED BY ONE OF OUR MEDICAL PLANS IN 2022 AND UNVACCINATED AGAINST COVID-19, A $100-PER-PAY-PERIOD FEE WILL APPLY.
The company claims that it cannot be characterized as a mandate because Ochsner employees have the option of seeking medical insurance outside of their network.
IQ 137
America is a Great Country in which to live.