Massive Fight Breaks Out Between Students And Staff At Ohio High School As Bystander Screams 'Get That N***a'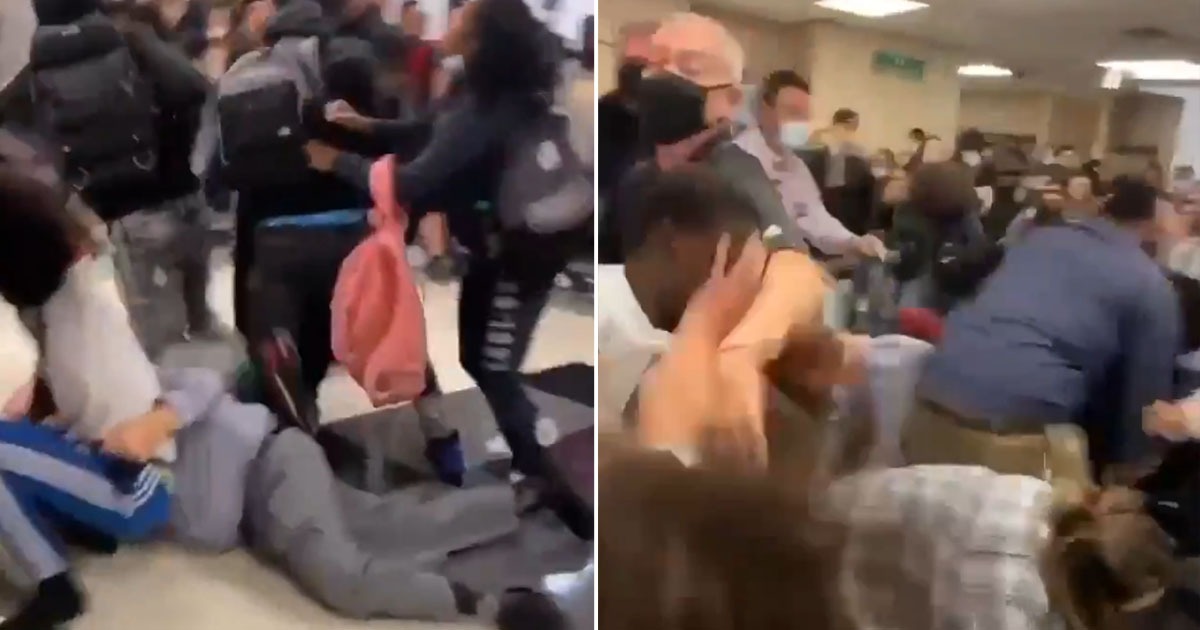 By GK  Gabriel Keane
Video footage from Columbus, Ohio shows a massive fight break out involving hundreds of students and multiple staff members, who engage in wild and frenetic fisticuffs for as far as the eye can see. The fights began before classes had officially commenced and took place in multiple wings of the school.
— katie ⁎.. (@serialkilleryah) September 22, 2021
The Franklin County Sheriff's office, which responded to the situation, released statements on social media that claimed, "The FCSO has given the all clear at Westland High School and students are back in class. Deputies report there were NO weapons involved in the incident and rumors of a stabbing are false. Deputies have detained several people for questioning."
Another post read, "Great work by deputies who responded to a report of a fight and large crowd at Westland HS this morning. The situation was quickly brought under control and the school is now secure. Deputies have detained several people for questioning and the investigation is ongoing."
IQ 137
America is a Great Country in which to live.