Sister Megan McGlover Respond to Creepy Joe's Wuhan Virus Jab Mandate: 'I Am Not Your Bytch!'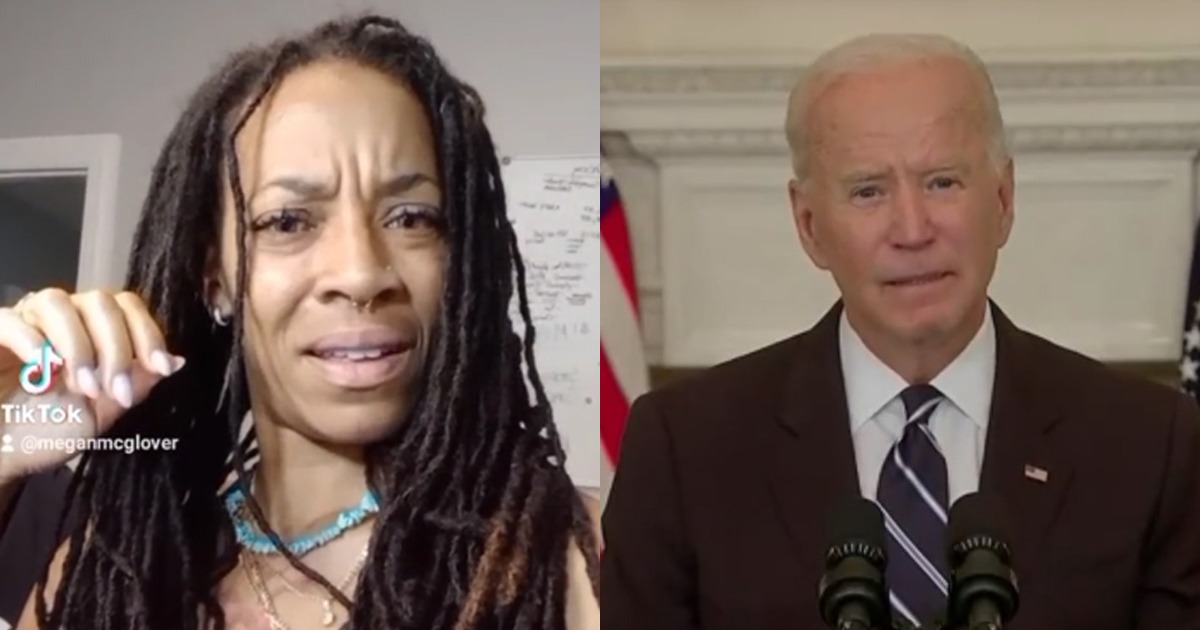 By Tom Pappert
Megan McGlover, the author of the upcoming book "Stop Lying", recently posted a video to TikTok slamming Joe Biden's declaration that his "patience is wearing thin" in which he announced employers with more than 100 employees must mandate vaccines for their employers or face severe fines.
The video, released immediately after Biden's announcement, has nearly 200,000 views on TikTok and is now spreading to other platforms. In it, McGlover says, "Fool talking about, 'my patience is wearing thin,' Who the f**k is he talking to? As long as your patience don't get as thin as that hairline, I think we'll be alright. I am not your child, I sure ain't your b*tch. You're talking about, 'Your patience is wearing thin' These people have lost, they're acting like they, you know what I'm saying? Are they paying your bills and d*cking you down?"
One find as much racism as one is looking for.
Andy Warhol Campbell Soup Can Painting sold for $11.8 million.