Batman sidekick Robin comes out as bisexual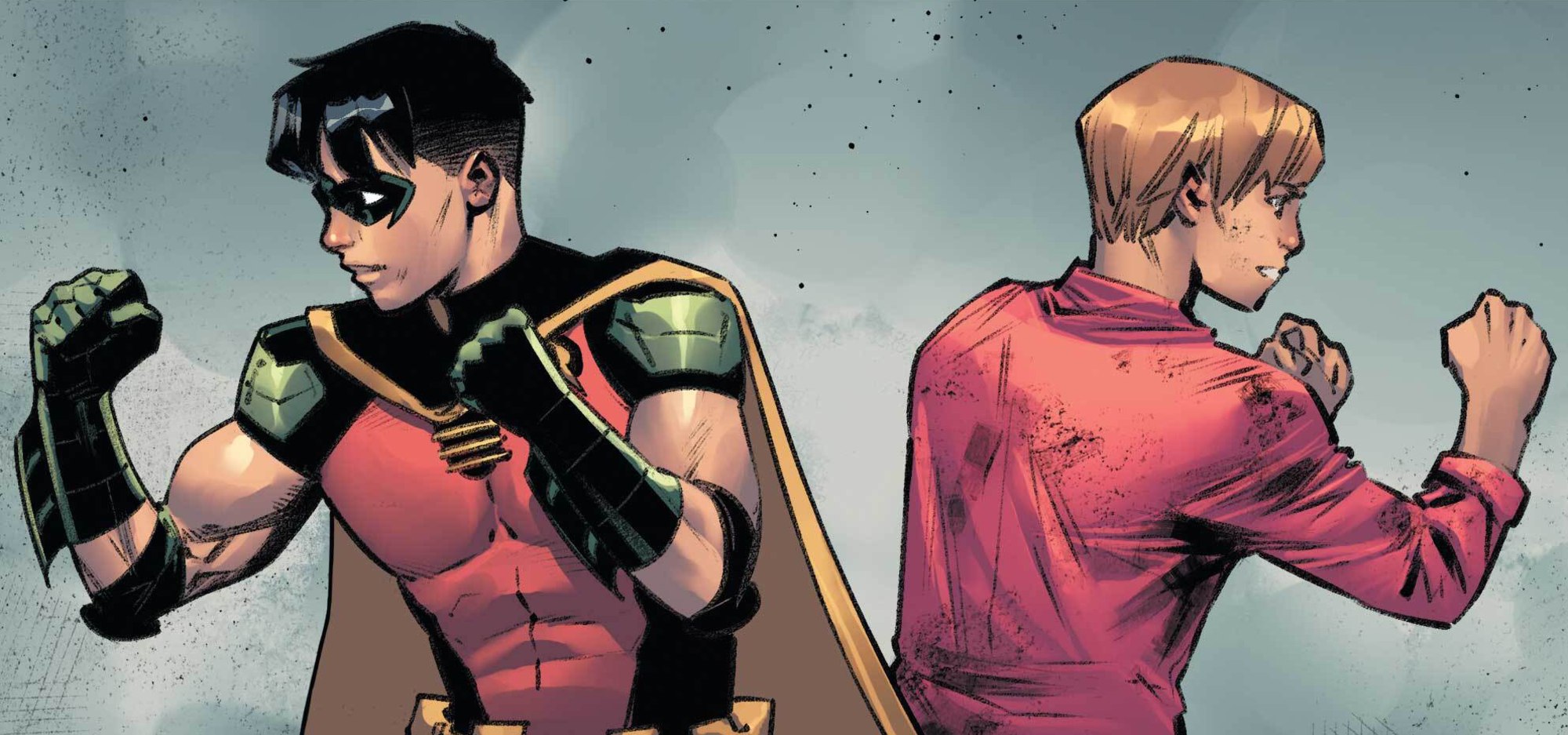 By Ani Bundel
Marvel Studios made headlines this summer for a single scene in the new Disney+ series "Loki" in which the eponymous character confirms he is bisexual. This week, DC Comics has published its own, even more impactful glass-closet-shattering story, in which Robin, long considered by readers to be the not-so-straight sidekick to Batman, has a moment of self-acceptance — and then agrees to go on a date with a very nice boy he just fought the bad guys with.
Despite the jokes and headcanons of fans since the 1960s-era Adam West days of televised "Batman" episodes, Robin has never been actively portrayed as queer or bisexual in the comics themselves. Requests from readers and fans were ignored by DC Comics, which continued to write Robin as a straight character. That ended with the current run of "Batman: Urban Legends," a monthly anthology series. This recent story, titled "Sum of Our Parts," had clearly been building toward a reveal of this nature in its first two installments, which culminated in Part 3, published this week.
With this move, Robin joins the limited ranks of a handful of DC comic book characters, including Batwoman and Midnighter, and a slighter longer list of Marvel heroes (Loki, Iceman, Wiccan and Northstar) as part of a small but growing LGBTQ+ pantheon. But this is a household superhero name being shown coming out of the closet. With the comic finally catching up to the character that the audience has seen for decades, it shows how the genre has finally recognized that it needs to be responsive to the demands of diverse readers rather than stay closed off to them.
https://www.nbcnews.com/think/opinion/batman-sidekick-robin-comes-out-bisexual-lets-comic-book-fans-ncna1276582