China calls for boycott of 'overly entertaining' entertainers and 'sissy idols' in continued purge of popular culture industry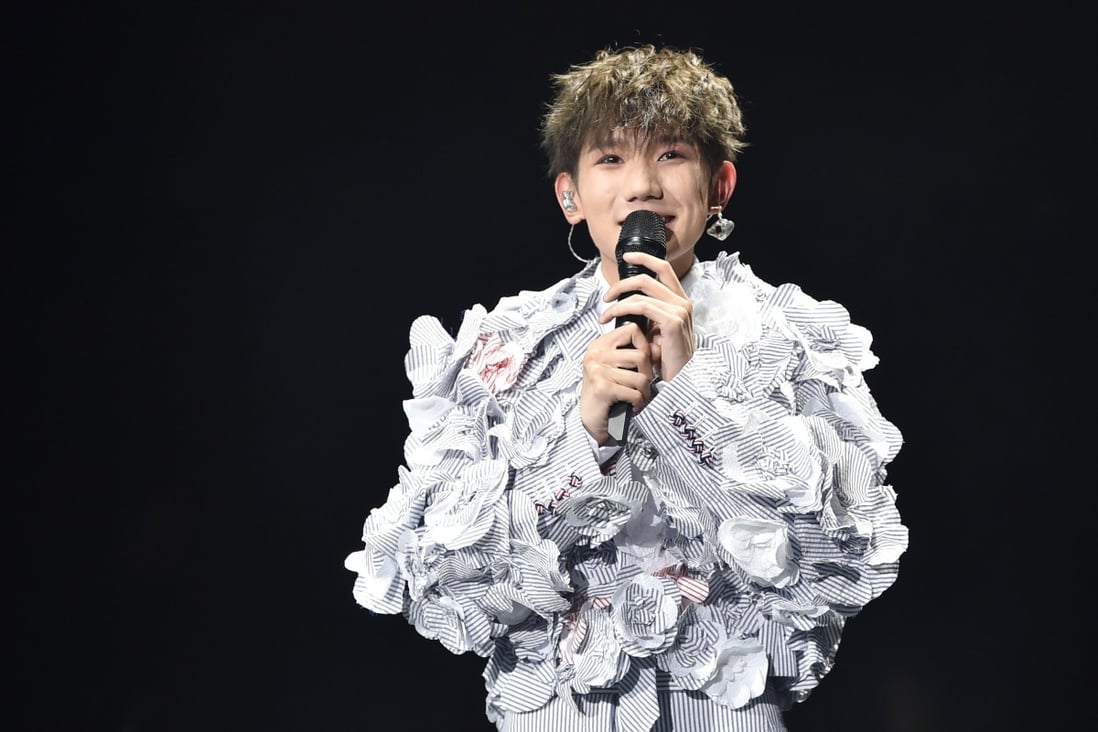 By Phoebe Zhang
China's top media regulator has announced a boycott of what it called "sissy idols", among other new guidelines, during an ongoing "clean up" of the entertainment industry.
The authorities have been increasingly critical of the trend some refer to as "sissy men"
which include pop idols that wear make-up or who do not conform to "macho" male stereotypes prevalent in traditional Chinese culture. Some in China also see the popularity of such idols, often referred to as "little fresh meat", as a threat to traditional social values.
The eight-point plan, which calls for "further regulation of arts and entertainment shows and related personnel", was released by the National Radio and Television Administration on their website on Thursday morning.
Under the section "boycotting being overly entertaining", the notice stated there needed to be more emphasis on "traditional Chinese culture, revolution culture, socialist culture" and that they will establish a "correct beauty standard", including boycotting "sissy idols", vulgar internet celebrities.
It called for commentators to spread more positive values, as well as for television and internet entertainment associations to provide more training and self-discipline.
While the document was hailed by some, who called for more crackdowns on artists, producers and live streamers, others found some of the plan's phrasing problematic.
"A person's gender expression has no connection to their talent, characters, and whether or not they are patriotic or contribute to society," said Ah Qiang, a Guangzhou-based senior NGO worker who has been working with sexual minorities for many years.
"This is discrimination against those with neutral or a more feminine gender expression, it's a conflict between a backwards beauty standard and individualisation in modern society."
In the past few months, China's entertainment industry has faced a sweeping crackdown., with several famous artists punished.
The Central Propaganda Department recently said a clean-up in the industry is in order, with online platforms held accountable, strict supervision of game show content and gaming, stronger industry management, and increase punishment for unlawful or immoral entertainers, and to prevent them from rising up again.
Last week billionaire actress Zhao Wei appeared to have been blacklisted by the government after her entire internet presence was scrubbed without explanation.
One find as much racism as one is looking for.
Andy Warhol Campbell Soup Can Painting sold for $11.8 million.