Poland Prime Minister: "We Cannot Allow These People Entry!" "We must defend the sovereignty of our territory.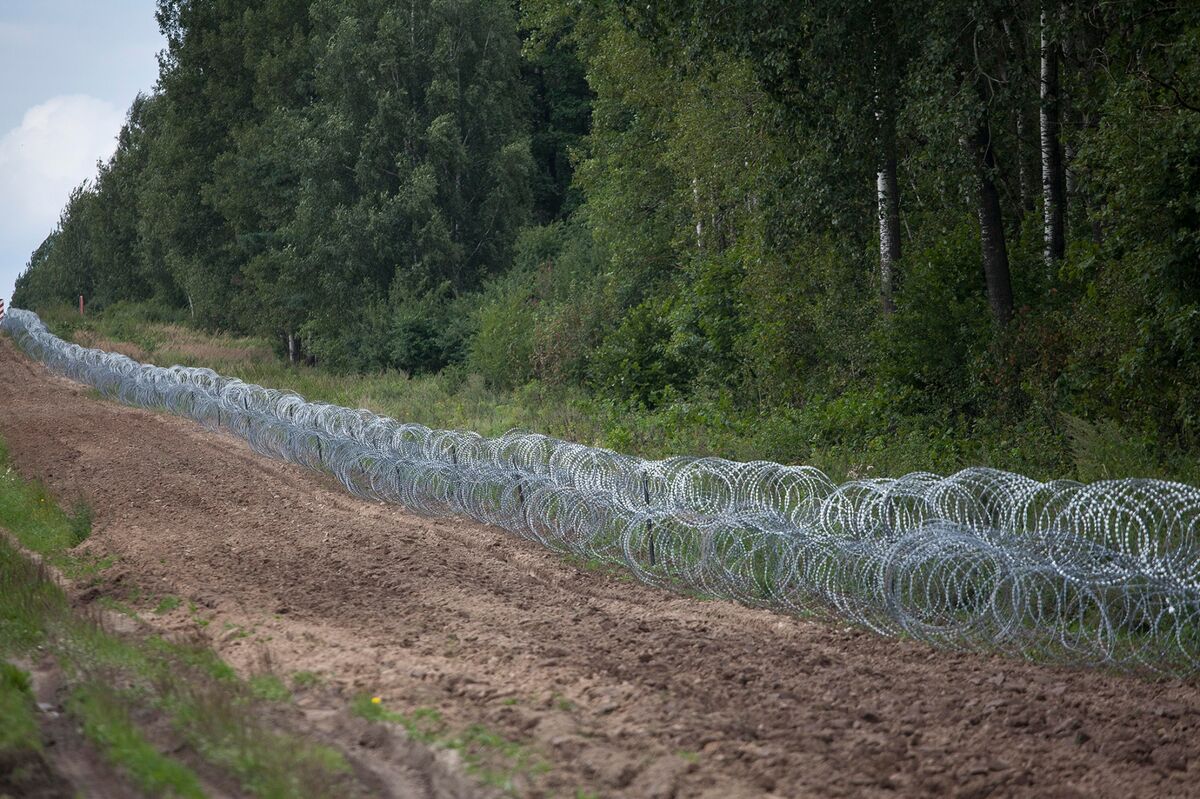 Poland Extends Border Fence Against Migrants From Belarus
By Wojciech Moskwa
Poland's government vowed to protect its territory from Afghan migrants arriving across the border with Belarus by extending a barbed-wire barrier along the frontier and fortifying it with more troops.
With European Union nations fretting that the Taliban's unexpected surge to power in Afghanistan will trigger a new migrant crisis, the bloc's members bordering Belarus are locked in a standoff with that country's authoritarian leader, Alexander Lukashenko, who's threatened to send refugees their way in retaliation to sanctions against his government.
After a record 2,100 people tried to illegally enter Poland from Belarus this month, the government in Warsaw sent about 1,000 soldiers to the frontier on Wednesday and confirmed plans to complete a 150-kilometer (93-mile) barbed-wire fence across the forested, difficult-to-monitor border.
"We can't allow these people entry, as soon we could have tens of thousands trying to do this," Prime Minister Mateusz Morawiecki told reporters Thursday. "We must defend the sovereignty of our territory."
The border situation is also stirring up Polish politics, with opposition leader Donald Tusk calling out the government's harsh rhetoric and largely antagonistic stance during the EU's previous migrant crises, which could now backfire as Belarus takes a bigger role in relocating Asians into the bloc.
"Talk that Poland will defend itself" is "shameful," Tusk said Wednesday.
"It's as if these poor folks declared war on us. They're looking for their place on earth. There's no need for such disgusting, gloomy propaganda against migrants. These people need help."
Two thirds of the undocumented arrivals this month were sent back to the former Soviet republic, according to Poland's Interior Ministry. Belarus had previously directed migrants into the EU across its border with Lithuania.
One find as much racism as one is looking for.
Andy Warhol Campbell Soup Can Painting sold for $11.8 million.