VIDEO: CNN Reporter Says Taliban Terrorists Are 'Friendly' As They Chant 'Death To America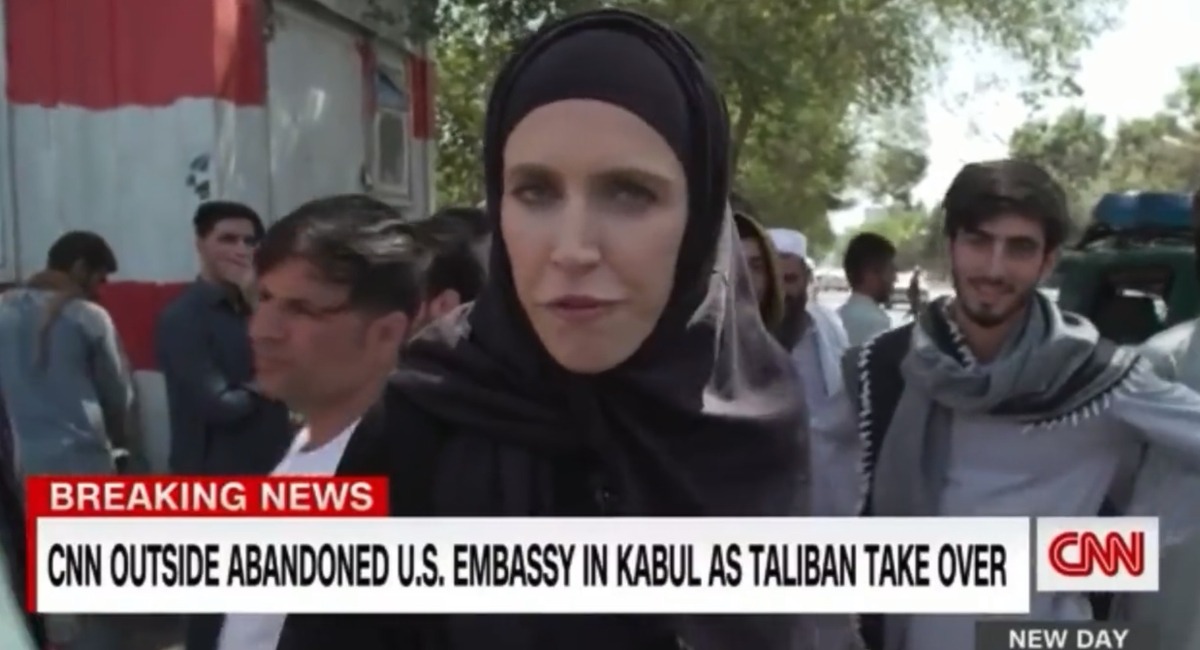 By Andrew White
The Taliban has taken over the nation of Afghanistan after Joe Biden suddenly withdrew US forces, resulting in a disastrous humanitarian crisis along with serious national security implications. One reporter from CNN in Afghanistan on video said that the Taliban militants shouting "death to America" seemed "friendly at the same time."
CNN: "They're chanting Death to America but they seem friendly at the same time"
pic.twitter.com/64aNZIce6V

— Jack Posobiec 🇺🇸 (@JackPosobiec) August 16, 2021
As the United States waits to hear from Joe Biden after his decision to suddenly pull US forces from Afghanistan, resulting in a humanitarian crisis and military failure that has been compared to that of the Vietnam War, which saw American citizens climbing to the roof of the US embassy to be flown to safety as chaos ensued around them, one CNN reporter on the scene in Afghanistan said that the Taliban militants shouting "death to America" also seemed "friendly at the same time.
"They're chanting Death to America," said the CNN reporter, who was wearing a hijab as Taliban militants, armed with assault rifles and Taliban imagery, shouted and celebrated behind her in the streets. "But they seem friendly at the same time."
One find as much racism as one is looking for.
Andy Warhol Campbell Soup Can Painting sold for $11.8 million.