Teen Girl Arrested With Parents For Trespassing For Trying To Go to School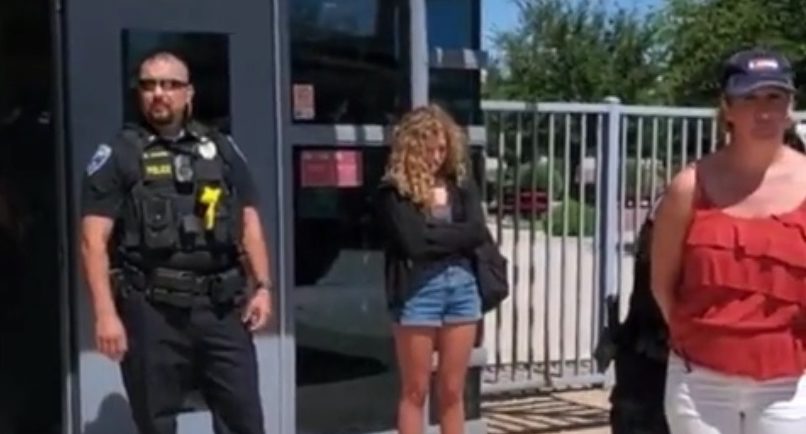 By Patrick Howley
A teenage girl and her parents were arrested and hauled off to the police station for trespassing after they tried to convince the girl's principal at Walden Grove High School in Sahuarita, Arizona to allow her back to school. The girl is quarantined away from the school after, in the exact words of the Sahuarita Police Department, "may have been exposed to a person who tested positive" for Coronavirus. But the family does NOT consider the girl to be suffering from an illness and her parents want her to go back to school. But the police carried out the will of the globalist system by arresting the family. Damian and Jennifer Majuta and their daughter were arrested, booked, and released with a citation. (READ: Arizona Governor Sits On Board of Coronavirus Testing Group In The State).
Arizona Father arrested for not leaving school property because child was not allowed to attend due to Covid-19 contact tracing rule pic.twitter.com/XNHk1DtIr6

— Media Right News (@MediaRightNews1) August 13, 2021
Here's mom…. pic.twitter.com/YfcH55ef0A

— • Fortified Patriot • (@ThatParentP4P) August 13, 2021
One find as much racism as one is looking for.
Andy Warhol Campbell Soup Can Painting sold for $11.8 million.