Joe Biden Using Military to Fly Illegal Aliens to U.S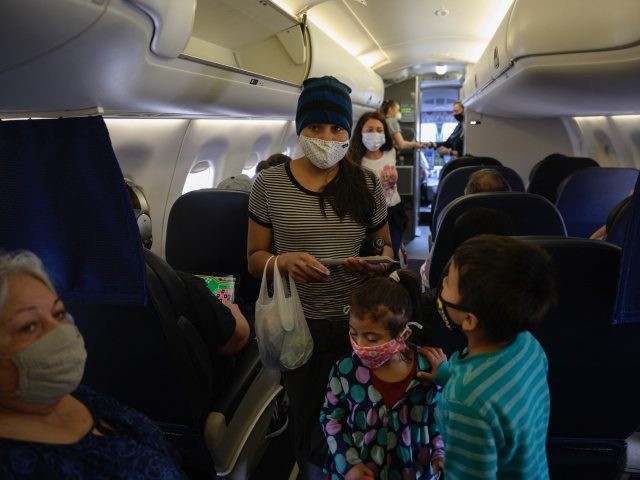 President Joe Biden's administration is using the United States Armed Forces to help fly illegal aliens into the interior of the U.S., Fox News's Tucker Carlson reveals.
On Wednesday evening, Carlson unveiled internal emails in which Lt. Col. Matthew Burrows informs military personnel that commercial planes at Laughlin Air Force Base, east of Del Rio, Texas, will board and fly illegal aliens into the U.S. interior.
Burrows, Carlson noted, asked personnel to keep the operation from becoming public.
"This show has confirmed that the Biden administration has enlisted the U.S. military, secretly, around our country," Carlson said. That is happening at Laughlin Air Force Base in Texas. We know it's happening there because a man called Lt. Col. Matthew Burrows sent his subordinates spelling it out very clearly."
Burrows' email reads, "Over the next few days, weeks, or months, you may see passenger aircraft on our ramp transporting undocumented non-citizens. Please review the attached public affairs guidance on the issue" [Emphasis added].
"Burrows' email then instructed uniformed military personnel to hide what was happening on the base from the country they're sworn to serve," Carlson continued: