WATCH: 'I Just Came to Get My Free Panties' Woman Has Mental Breakdown at Victoria's Secret After Confrontation with Black Woman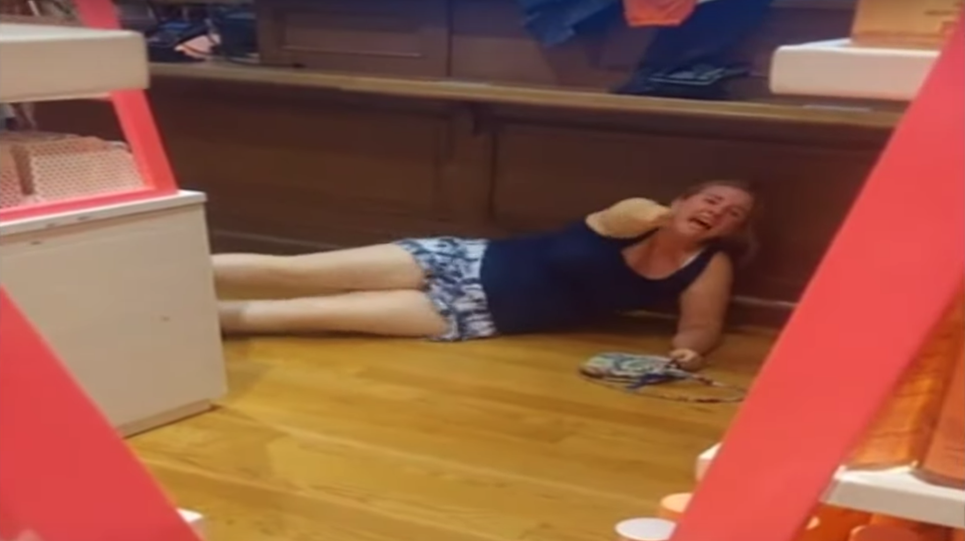 Video footage of a "Karen" having a mental breakdown after allegedly assaulting a black woman at a Victoria's Secret outlet in New Jersey is being widely circulated on social media.
In eight-part video series shared on YouTube, Ijeoma Ukenta said she went to the Victoria's Secret store because she had a coupon for a free panty but she was assaulted and harassed by a "Karen" at the Short Hills Mall, and neither mall security nor the police did anything about it.
'Don't Record Me'
TikTok videos of the incident show the woman, who is white, appearing to attack Ukenta, who is of Nigerian origin, before holding her face in her hands and breaking down.
"She just tried to run and hit me," Ukenta says behind the camera.
"I didn't try to hit you. Please don't record me," the woman says as she continues sobbing while crouched on the floor. The woman then claims Ukenta is threatening her before repeatedly asking her to stop recording her "mental breakdown."
At one point in the video, the woman appears to faint and falls to the floor in a staggered manner.
'Get Her Away From Me'
In the second clip, the woman urges the store's employees to take Ukenta's phone away from her. "Get away from me," the woman screams at the top of her lungs as she chases Ukenta around the store.
Somebody come look at this … pic.twitter.com/0grrlebhGq

— Or Maybe We Can Just Be Silent… (@killafran) July 12, 2021
The woman then calls 911 and reports that Ukenta is "threatening" her.
https://www.ibtimes.sg/who-abigail-elphick-victorias-secret-karen-attacks-black-woman-tells-cops-shes-threatening-58805