Good things come to those who wait..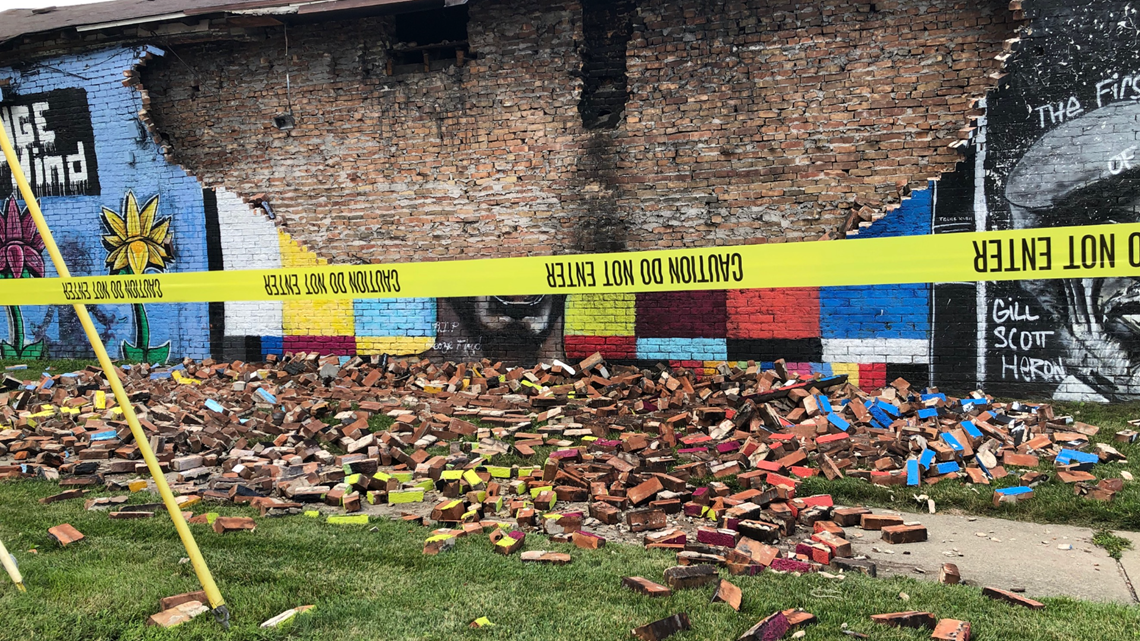 Author: WTOL Newsroom
Posted for:🇺🇸 Kari ✓ᵛᵉʳᶦᶠᶦᵉᵈ
George Floyd Mural in north Toledo reduced to rubble after
being struck by lightning.
TOLEDO, Ohio — A north Toledo mural has been reduced to rubble after it was reportedly struck by lightning Tuesday.
Toledo Fire and Rescue responded to the scene at Summit and Lagrange Streets, where a large mural dedicated to George Floyd —  who was killed by Minneapolis police officer Derek Chauvin last year — had collapsed.
The piece was created by Toledo artist David Ross just about one year ago. He said the artwork stands as a memorial and reminder to never forget what happened that day in May of 2020.
A witness who saw the wall fall told TFRD they had seen a lightning bolt strike the building. The department later confirmed the strike to be the cause of the collapse.
https://www.wtol.com/article/news/local/george-floyd-mural-collapse/512-c55a220d-affc-48aa-85aa-536ca6b0fdab