Gird Your Loins and Grab Your Stacy Adams, Because Cat Daddies Are Back on the Prowl in Detroit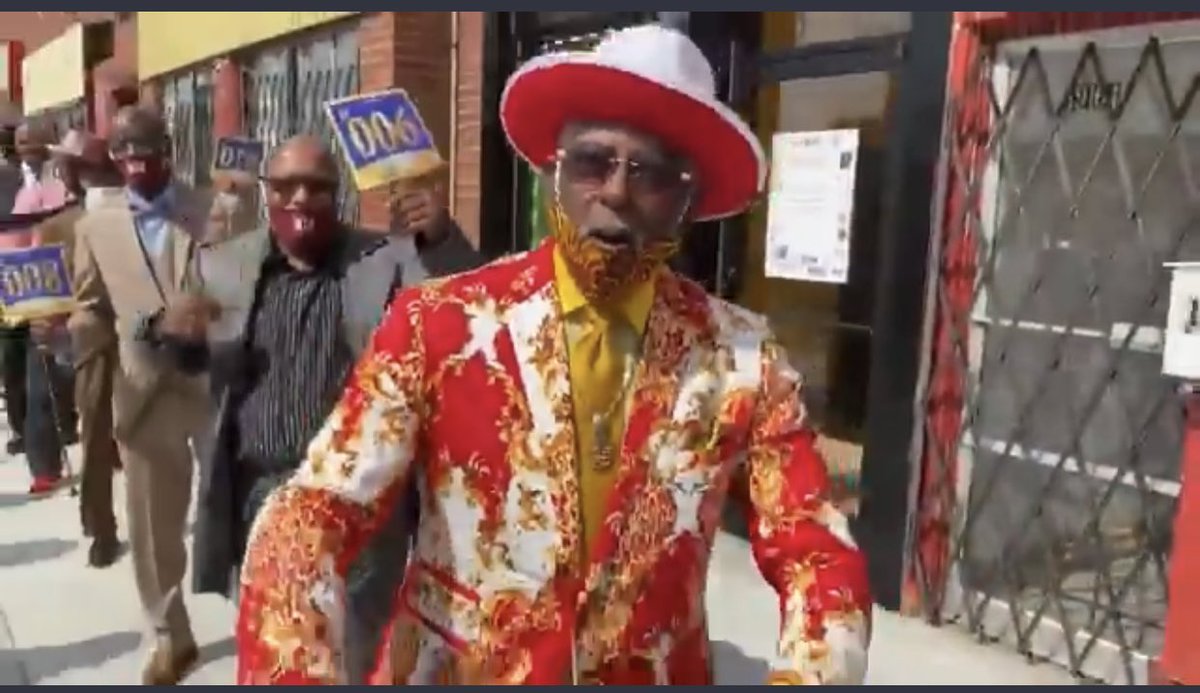 What our "new normal" looks like may still be in question, but in Detroit, the city's Avenue of Fashion recently hosted a heartwarming sight. Dozens of men dusted off their Stacy Adams and favorite—and in many cases, flashiest—suits to compete in the Times Square competition for best dressed.
Very happy to emcee this amazing event!!! Some of Detroit's best dressed men competed in the Times Square competition on the Avenue Of Fashion. All were winners!!!@FOX2News @WWJ950 #detroit #fashion pic.twitter.com/ouEQVmIiEf

— Charlie Langton (@charlielangton) June 27, 2021
There were pinstripes, plaids, French cuffs, bowties, vests, wingtips, Steve Harvey six-button specials and a lot of headwear—and at least one silver fox standout whose Versace-inspired fit coordinated from brim to sole (because you've got to coordinate!). In the immortal words of YouTuber Darell J. Hunt: "You can't outdo Black people…c'mon, Papa!"
Ahh, the good old days, when every man tipped his wide-brimmed, feathered and questionably hued fedora in greeting when passing.
The contest was rigged if this gentleman didn't win! pic.twitter.com/9DfkEKPIFy

— Corey Alexander (@coreyrayes) June 27, 2021
https://www.theroot.com/gird-your-loins-and-grab-your-stacy-adams-because-cat-1847194670