Help! I Think My Father Is Dating His Dead Wife's Sister.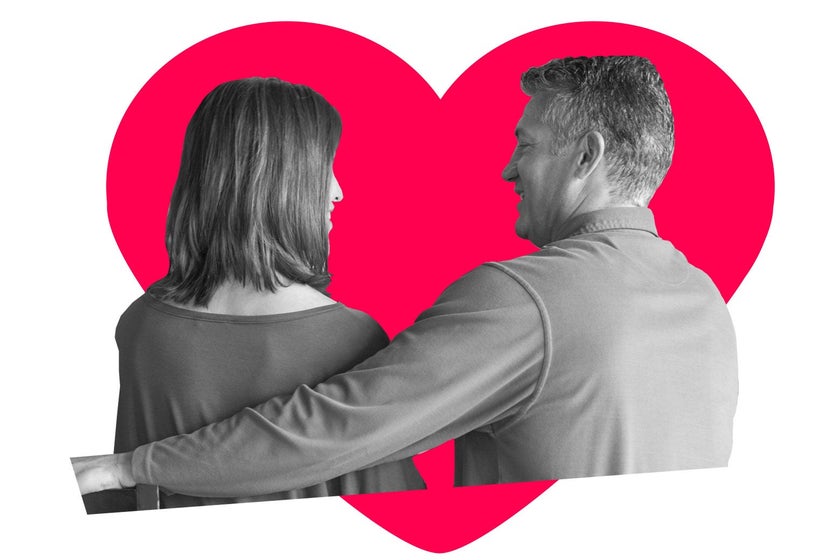 After my parents divorced when I was a teen, my father (with whom I've never been very close) remarried another woman, and they were together almost 20 years. A year ago, she died of cancer. She was survived by a sister, who recently lost her husband.
My father and his sister-in-law have been spending an awful lot of time together lately, and he constantly finds reasons to bring her name into our conversations. If I tell him a recipe I tried, he'll mention one that she tried. If I get takeout, he'll mention that she did too. I've noticed that every text or email includes her name several times. My father is a very proper and respectable man, certainly not the type who I'd expect would start a relationship with his wife's sister barely a year after her death. It just seems so soon after her passing to just move on, and with a family member, too.
I know it's not my place to pass judgment, but I definitely believe there is more than friendship here and I cannot help but find it appalling and disturbing—especially because he has judged me, as well as everyone else, so much. Wrong is wrong. If he's that lonely, there are plenty of other fish in the sea. I want to confront him and just voice my opinion. Please help and share your thoughts.
Plenty of other fish in the sea
https://slate.com/human-interest/2021/06/dad-dating-dead-wife-sister-dear-prudence-advice.html