WATCH: Take care of this p****-ass n*****" … Rising country music superstar,Morgan Wallen in New Apology Video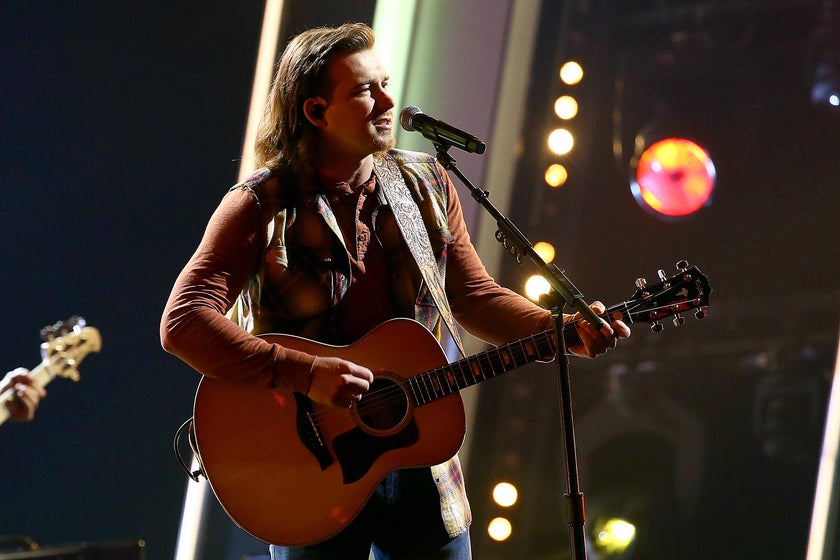 Morgan Wallen returned home Sunday from a rowdy night with friends, and as he walked up his driveway he hurled the n-word and other profanities, it's all on video and Wallen is remorseful.
The country star and a group of buddies had just spent a night out in Nashville. When they arrived at Morgan's home at around midnight, they were extremely loud … honking horns and talking loudly … loud enough to piss off neighbors. One of the neighbors began recording the antics.
As Morgan appears to stumble toward his house, he tells someone to watch over a guy in his group. He says … "take care of this "p****-ass mother******" — and then goes on to say, "take care of this p****-ass n*****" … before finally heading in.
A week after a video emerged of Morgan Wallen using the N-word, Wallen has released a five-minute post via Instagram announcing that he has met with Black leaders and that he has been sober for nine days.
"The video you saw was me on hour 72 of 72 of a bender, and that's not something I'm proud of," he says. "I accepted some invitations from some amazing Black organizations, some executives and leaders, to engage in some very real and honest conversations." Admitting he was nervous to accept the invitations because of his hurtful behavior, he added, "They had every right to step on my neck … to not show me any grace, but they did the exact opposite. They offered me grace and also paired that with an offer to learn and grow. … That kindness really inspired me to dig deeper on how to do something about this."
Wallen says the meetings left him with an understanding of how deeply painful his words were: "This week I heard first-hand some personal stories from Black people that honestly shook me, and I know what I'm going through this week doesn't compare to some of the trials I heard about from them. I came away … with a clearer understanding of the weight of my words."
The ramifications for Wallen's actions were swift: Within 36 hours, he had been pulled from most radio airplay, his label had "suspended" his contract, streaming services had yanked him from curated playlists, and WME had dropped him.
The Black Music Action Coalition issued a statement praising the moves, but  added, "we know that there are deep rooted racist practices and beliefs within the country music sphere, and the incident with Morgan Wallen is only one small example.  There is much more to be done to continue to raise anti-racist awareness, to demolish racism wherever it is encountered, to achieve racial equality, and to support Black country music artists and Black country music executives."
Wallen stressed this is just the beginning of the process and told listeners, "There's no reason to downplay what I did."
He added that since the TMZ video was posted, he's been sober for nine days, acknowledging many of his misdeeds have taken place under the influence of alcohol. "It's not that long of a time," he said of his newfound sobriety, "but it's long enough to know that the man in the video is not the man that I'm trying to be."
He closed the video by asking that those who have been defending him, "Please don't. I was wrong. It's on me to take ownership for this and I fully accept any penalties I'm facing. The time of my return is solely on me and the work I put in."
Wallen's final words were to quote Paul's letter in 1 Corinthians 13:11, in which he writes, "'When I was a child, I spoke like a child, thought like a child, reasoned like a child. When I became a man, I gave up childish ways.' That's what I'm going to be doing for the next little while. God bless."
https://www.billboard.com/articles/columns/country/9524724/morgan-wallen-apology-video-racial-slur