Calypso King' Stan "Lord Necktie" Seymour dies age 91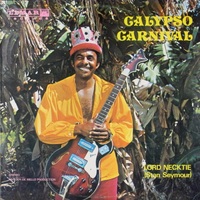 The "Calypso King" whose fame as an entertainer helped turn island tourism industry into a powerhouse has died.
Stan "Lord Necktie" Seymour was 92.
Family and fellow musicians said Mr Seymour was a versatile solo performer who enthralled audiences with his singing, acting and stories.
Mr Seymour scored a surprise hit with Diddly Bops and the Gooseneck Handlebars, a calypso tribute to the mobylettes common on the roads in the 1960s.
The homage to unsteady teenage drivers was an instant success with radio listeners and was covered in Barbados by The Merrymen.
"He was very natural – a beautiful, gentle soul, very unassuming man who didn't strut his stuff, but was humble."