Celebrate Black History Month..serve a "black" meal.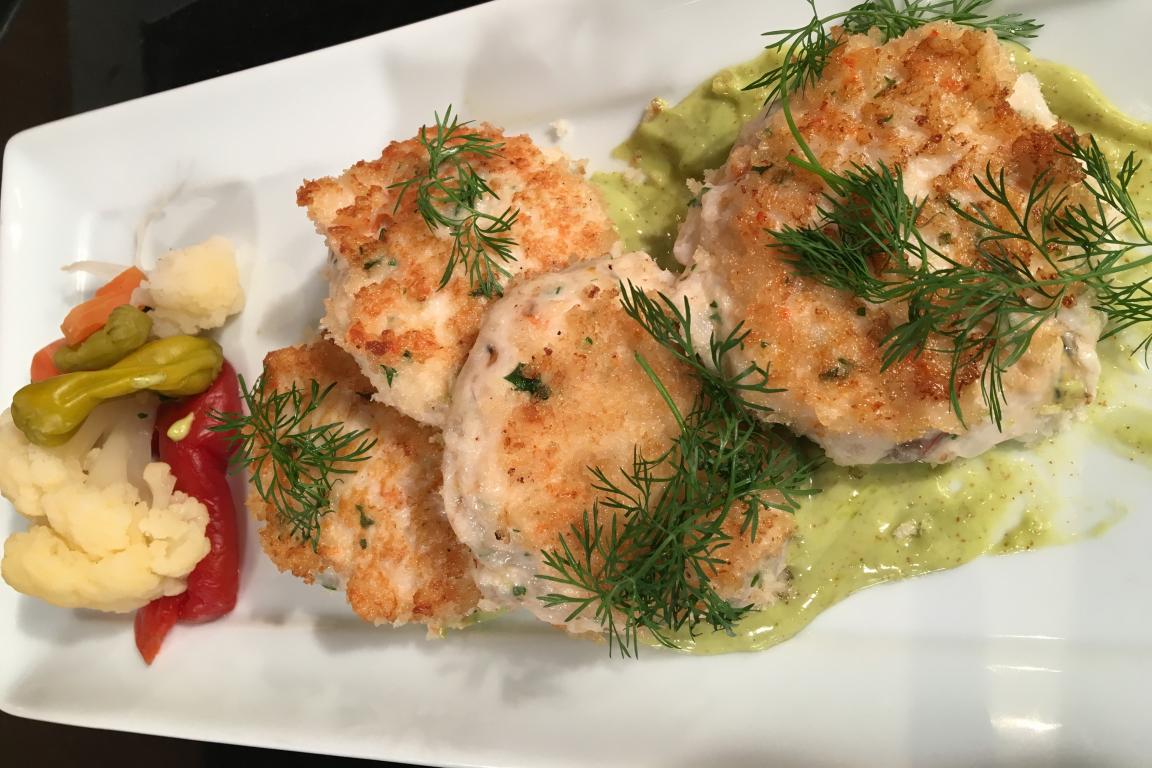 The Museum's James Beard Award-nominated Sweet Home Café has created a special menu for Black History Month. Among the recipes featured here are sautéed shrimp cakes. Be sure to check the Museum's event page for more programs honoring the nation's African American culinary legends.
Sautéed Shrimp Cakes
Yield: 8 servings
Ingredients:
2 pounds (10 to 15 jumbo shrimp)
2 egg whites
1/4 cup mayonnaise
1 tablespoon chopped fresh dill weed
1/2 teaspoon dry mustard
1 teaspoon fresh lemon juice
3 cups fresh bread crumbs
1 cup peanut oil
salt and pepper to taste
Instructions:
Peel and devein shrimp and remove tails. Place half of the shrimp meat in a food processor fitted with metal blade. Puree smooth 1 to 2 minutes. Add the egg whites and puree for 1 minute longer. Pour the mixture into a large bowl and stir in the mayonnaise, dill, mustard, lemon juice, salt, and pepper to taste. Mix well. Chop the remaining shrimp coarsely and add to the mixture. Form into six cakes (each about 3 1/2 ounces) about 1-inch thick. Coat each cake with fresh bread crumbs. Heat the oil in a cast iron skillet over medium high heat. Fry shrimp cakes 3 to 4 minutes on both sides or until golden brown. Drain on paper towels.