I'll never forget the fish tacos I had in Mexico – here's the recipe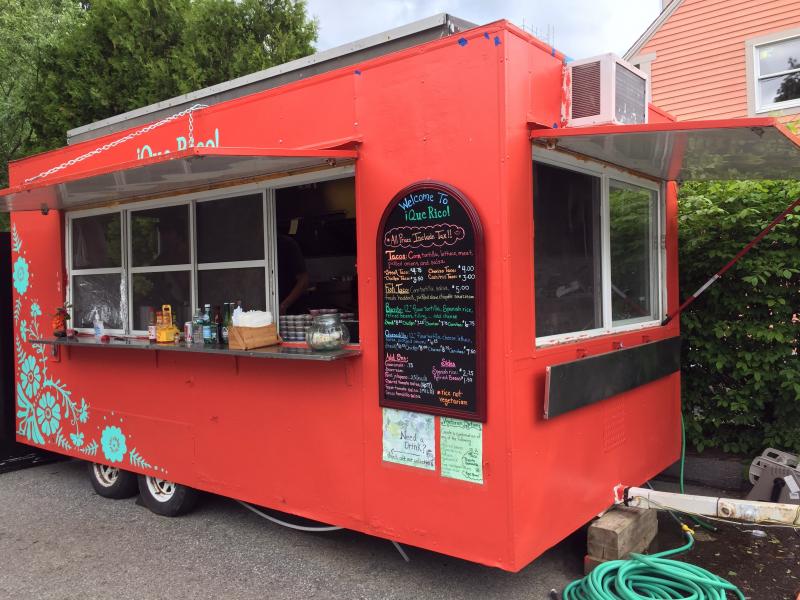 Dressing a fish taco is an art. It requires time, patience and practice. Overload, and the ingredients will landslide down your front. Add too much spice and your morning is ruined. But carefully loaded and pinched between thumb and finger, a taco can be easily delivered to your mouth, bringing, with a first bite and gentle sucking, a moment of Baja bliss. The batter is light, the fish meaty; the cabbage has peppery crunch, the chipotle sauce is smoky and smooth. The red salsa provides just enough spice, trailed perfectly by a refreshing smack of lime juice.
The dictionary definition of a tachometer is a device that measures how fast a vehicle's axle rotates. My definition is the number of fish tacos consumed before a morning's cycling in Baja California.
Fish taco recipe
Serves 4
600g dorado/mahi mahi fillets (cod or halibut will do) cut into finger-size pieces
1 litre cooking oil
12 corn tortillas
For the batter
125g plain flour
1 tsp baking powder
1 tsp fine chilli powder
1 tsp salt
½ tsp ground black pepper
250ml Mexican beer
Sieve the flour into a mixing bowl along with the baking powder, chilli powder and pepper. Turn through with your fingers before adding the beer and whisking until the consistency of thick paint. Leave to rest for an hour.
For the pico de gallo
5 ripe tomatoes, diced
½ red onion, diced
Small handful of coriander leaves, chopped
1 small jalepeño pepper, seeds removed and diced
Juice of half a lime
Salt and black pepper, to taste
Mix all the ingredients in a serving bowl and set aside.
To garnish
Finely sliced red cabbage
Sliced radish
Your favourite hot sauce
Lime wedges
Chipotle mayonnaise (add a clove crushed garlic, a teaspoon chipotle paste, pinch of salt and squeeze of lime to a cup mayonnaise and mix until smooth)
Heat oil to 170C in a deep pan or fryer – a small piece of bread should turn crisp and golden in a few seconds. Meanwhile, heat a non-stick frying pan and place the tortillas on the pan two at a time and warm until just lifting from the surface. Wrap in a clean tea towel to keep warm and moist.
Coat each piece of fish in the batter and submerge in the hot oil. Fry until golden brown, about two minutes. Transfer to a baking sheet or kitchen paper to drain.
To serve, place two pieces of fried fish in the centre of each tortilla, then add the other ingredients. My recommended order is: chipotle mayonnaise, pico de gallo, cabbage, radish, hot sauce and a squeeze of lime.
Tom Kevill-Davies is the author of The Hungry Cyclist: Pedalling the Americas in Search of the Perfect Meal, and the owner of the Hungry Cyclist Lodge in Burgundy
https://www.theguardian.com/travel/2021/jan/25/ill-never-forget-the-fish-tacos-i-had-in-mexico-baja-california-mexico-plus-recipe