Inauguration viewers spooked by terrifying glitch during livestream of President Biden's speech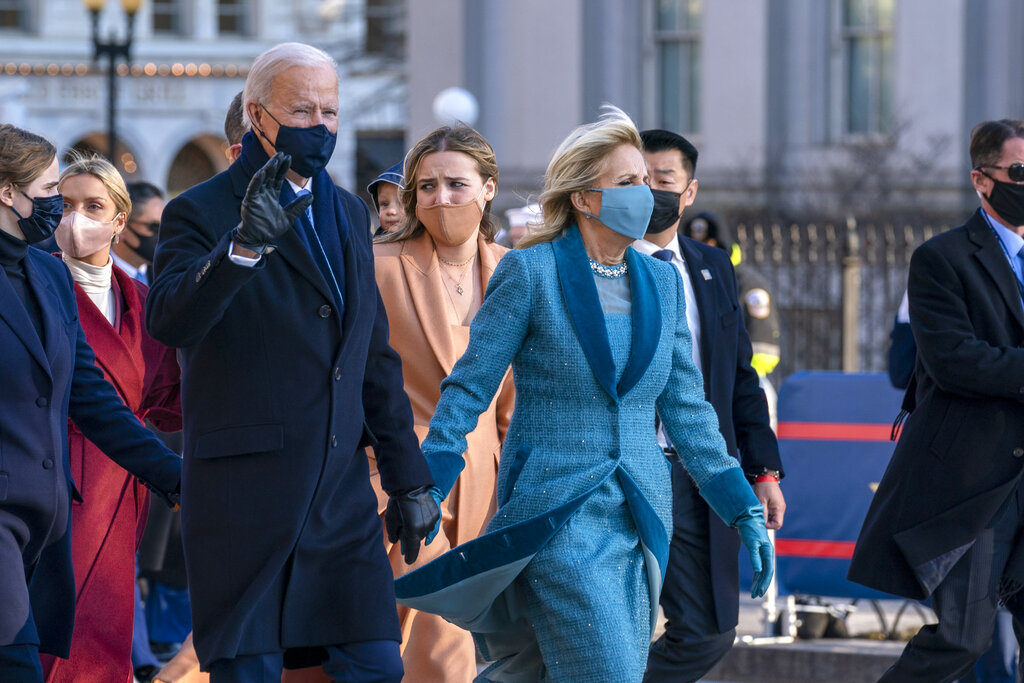 As millions around the world watched the Inauguration Day ceremony to mark the official swearing-in of the 46th President of the United States, an apparent glitch during a livestream of President Biden's speech gave some viewers a shock.
Two weeks after a mob of former President Trump supporters stormed the U.S. Capitol on the day Congress assembled to confirm the electoral votes, President Biden was sworn in at a highly-secured ceremony, with a limited number of attendees–all in masks–in accordance with pandemic safety guidelines. The violence at the Capitol on January 6 led to heightened anxieties about the possibility of a disruption at the Inauguration Day ceremony.
And while there were no such disruptions at the Capitol, some who viewed the ceremony on CBSN's livestream on Wednesday were stunned and shaken by an apparent glitch in the stream, shortly after noon ET. As this reporter observed, the stream stalled and the screen went black for just a few seconds; when the stream resumed and the picture began to re-emerge, the left side of President Biden's head was red and pixelated, giving, briefly, the appearance of a head wound.
CrimeOnline has chosen not to publish the disturbing images, but screenshots and a clip of the stream were shared on Twitter Wednesday afternoon.
CBS did not respond to multiple requests for comment and/or confirmation that the image distortion was the result of a rendering error.
My CBSN feed crapped out and I hit reload, and the stream resumed like THIS. I fucking gasped, but quickly realized it was just a rendering error. Good christ. pic.twitter.com/6HJlaQkmmf

— Dr. Fortyseven ⬜🟨🟧🟥🟫⬛ (@fortyseven) January 20, 2021
Devon, a Kentucky-based digital artist who asked that only her first name be used, was watching the CBSN stream after the CNN livestream of the Inauguration Day ceremony had cut out a few minutes earlier. Devon said she believed the image was "likely just a bad render," while noting that it "seem[ed] odd given the timing and just how noticeably jarring the effect is."
I just saw the freakiest thing on CBS/Roku. The Biden speech froze, went to blue screen and came back pixelated with this. I switched CBS feeds on Roku and was able to find a 1 min delay. Not deepfake. Not photoshpd. Actual screenshot and cell phone video. Weird. pic.twitter.com/96rnEdi36I

— SmithSpecialtiesHotShotTransport (@JSmith8505) January 20, 2021
"I can say that I've never been as shaken by a glitch of this type before," Devon said, adding that the "colors created by [the distortion] are very accurate to the ones you can use when coloring open wounds."
Gail Strevy, a retired legal secretary in Fort Wayne, Indiana, saw the same glitch while she was watching the Inauguration Ceremony in an apartment building she manages. Strevy, 65, says she hasn't watched much television news since 9/11, but has been "glued to the set" since the U.S. Capitol insurrection.
"When the screen went dark, I was immediately on alert. A couple of seconds later it looked like it had been a glitch and interruption," Strevy said. The next thing she saw was what appeared to be blood on President Biden's face, she said.
"I think it was a deliberate act of terrorism," Strevy said. "It was a real message."
Strevy said she contacted the FBI to report what she had seen.
"I am just glad that that's the only thing they pulled out," she said. "I did not let them interrupt my enjoyment of it."
CrimeOnline will provide further updates when more information is available.
Inauguration viewers spooked by terrifying glitch during livestream of President Biden's speech