WATCH: New Cadbury's Creme Egg advert stars real-life gay couple sharing a sticky kiss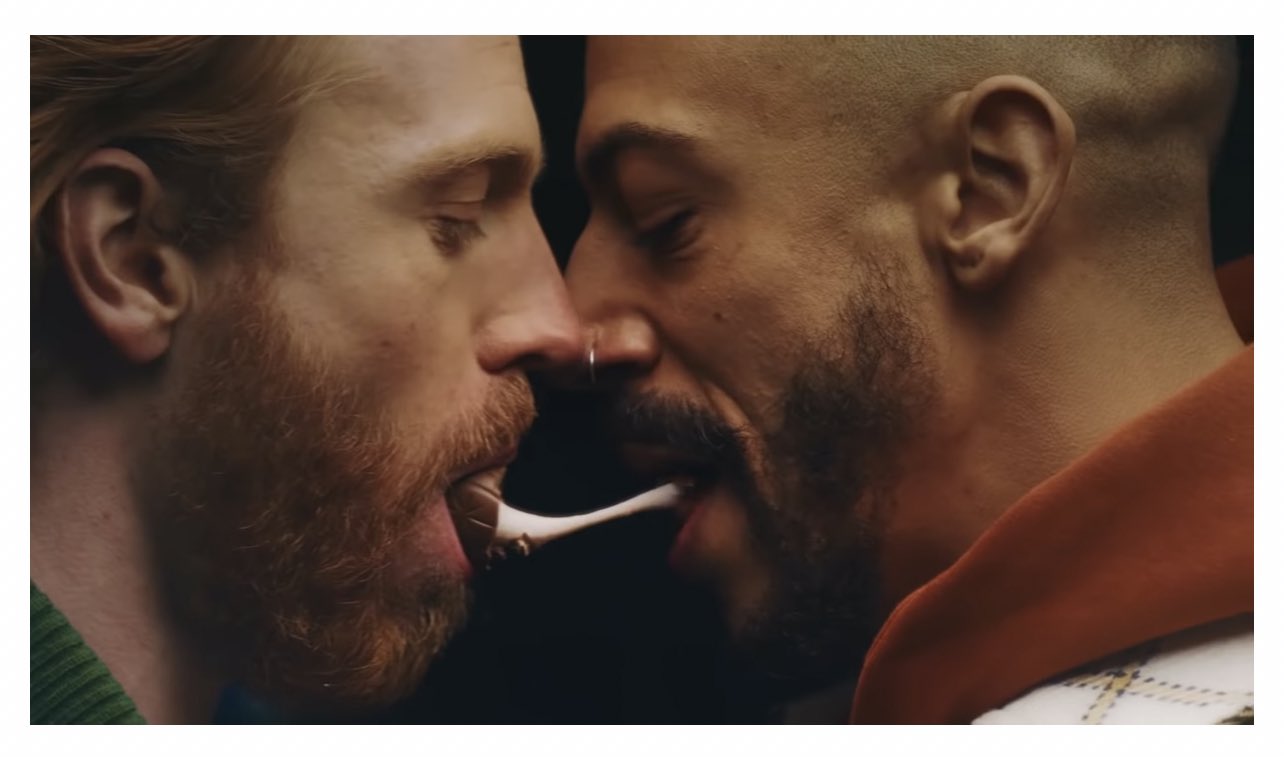 There's nothing quite like a Creme Egg, and that's probably part of the reason the delicacy has lasted a whopping five decades on the market.
Now, a new Cadbury's advert promoting its legendary Creme Egg has been released ahead of the Easter season – and it's gloriously inclusive, showing a gay couple tucking into a chocolatey surprise in a steamy show of intimacy.
The advert shows real-life gay couple Callum Sterling and Dale K Moran dancing on a rooftop, with Moran holding a Creme Egg in his mouth.
The couple then lean in, with Sterling biting the other half of the delicious chocolatey surprise, and it breaks in half, spilling its silky liquid in the process.
"Sharers? Yeah, we are down with that," a voice over says, as the men bite into the Cadbury's Creme Egg.
This is Cadbury's Creme Egg advert this year and I am HERE FOR IT. pic.twitter.com/W7aIL9208P

— Thom O'Neill (@fakethom) January 7, 2021
The gay couple appear at the end of the Cadbury's Creme Egg advert, which was released to celebrate the "Creme Egg Golden Goobilee", as a voice over explains in the ad.
"Time to celebrate five delicious decades," she says, before revealing the different types of chocolate eaters.
The advert introduces us to "lickers" – those who break open the egg, licking out its syrupy insides – and the bakers, who transform the delicacy into something entirely different.
It also introduces viewers to eggsperts, dippers and "discr-eat-ers", with each one eating their Cadbury's Creme Egg in a different way, before showing Sterling and Moran enjoying their treat in the best possible way.