Men Patiently Waiting for the Full Bush to Make a Comeback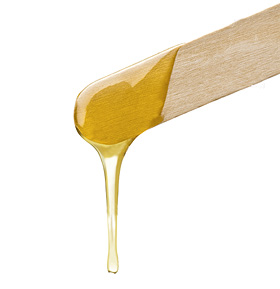 Barely-there pubic hair has been the norm for decades now, but guys think the full bush might be on the brink of a triumphant return
BY KAYLA KIBBE
I started shaving my pubic hair before I knew what it was. Having hit puberty at an early enough age in a repressed enough household that no one had gotten around to giving me anything resembling "the talk" by the time hair started coming in down there, I had no idea what was happening south of my waist or why, but I knew it had to go.
While the immediacy with which I took a razor to my nascent pubes probably suggests I had already managed to internalize a slew of gendered beauty standards before even reaching adolescence, the pursuit of hairlessness felt instinctive to me. In fact, it didn't even occur to me that there could have ever been a time women didn't immediately strip their nether regions of any sign of hair until years later, when I first saw a certain oft-memed scene from The Wolf of Wall Street as a teen.
"Suddenly, one week, nobody had anything down there anymore," Leonardo DiCaprio as Jordan Belfort tells his bemused father, detailing the brave new world of women "bald from the eyebrows down."
The scene takes place in the early '90s, but even by the time the film premiered in 2013, relative hairlessness remained the standard pubic-grooming preference among young women and their porn-fed male sex partners. A 2017 Cosmopolitan survey found that 57 percent of women between 18 and 35 go completely bare, and 46 percent of men prefer it that way. Just six percent of women said they keep things all natural, and the same meager percentage of men voiced a preference for a bush-sporting partner.