Gateway School District facing lawsuit for denying woman position while in interracial marriage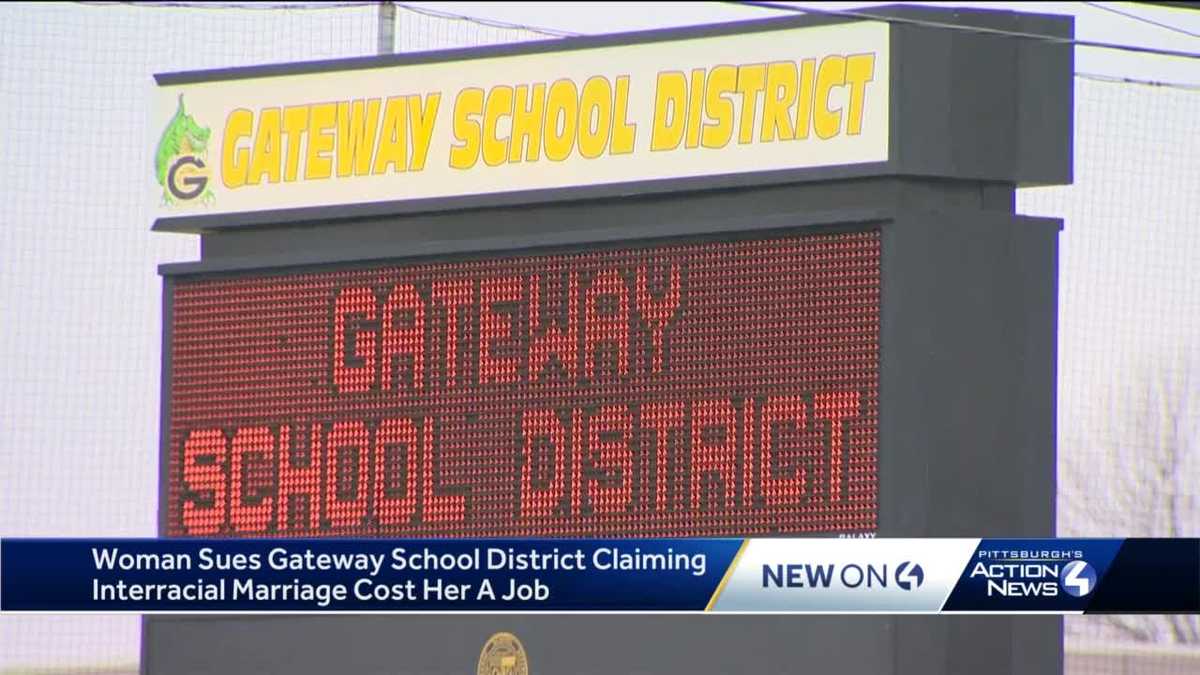 Sheldon Ingram
MONROEVILLE, Pa. —
A lawsuit filed in federal court alleges that Korie Morton-Rozier was denied the position of athletic director in the Gateway School District due to her interracial marriage.
It specifically names school board member Paul Caliari as having a discriminatory views against her candidacy because of her marriage, based on a text message he sent to other board members.
In the lawsuit, it says Morton-Rozier is white and her husband is African American.
The text message sent out to board members in February says "didn't she start dating the darkies?"
Morton-Rozier is represented by attorney Todd Hollis, "to the extent that who she is married to becomes part of the equation, obviously, that's a problem. I applaud her because this is something that she and her husband took a stance on."
Caliari tells Pittsburgh's Action News 4 that the text message was not making reference to Morton-Rozier, but, instead, another person who was involved in a relationship with someone with the last name, "Darkey."
When asked if he objected to Morton-Rozier being in an interracial marriage as a candidate as athletic director, he responded: "absolutely not! That is simply 100 percent untrue. I was in favor of Korie getting the position."
However, Caliari says he ultimately voted for her competitor for the position based on his outstanding presentation.
Morton-Rozier is seeking punitive and compensatory damages in the lawsuit.
Gateway's solicitor did not respond to a request for comment.
https://www.wtae.com/article/wisconsin-pharmacist-accused-of-spoiling-covid-19-vaccine-appears-in-court/35121133